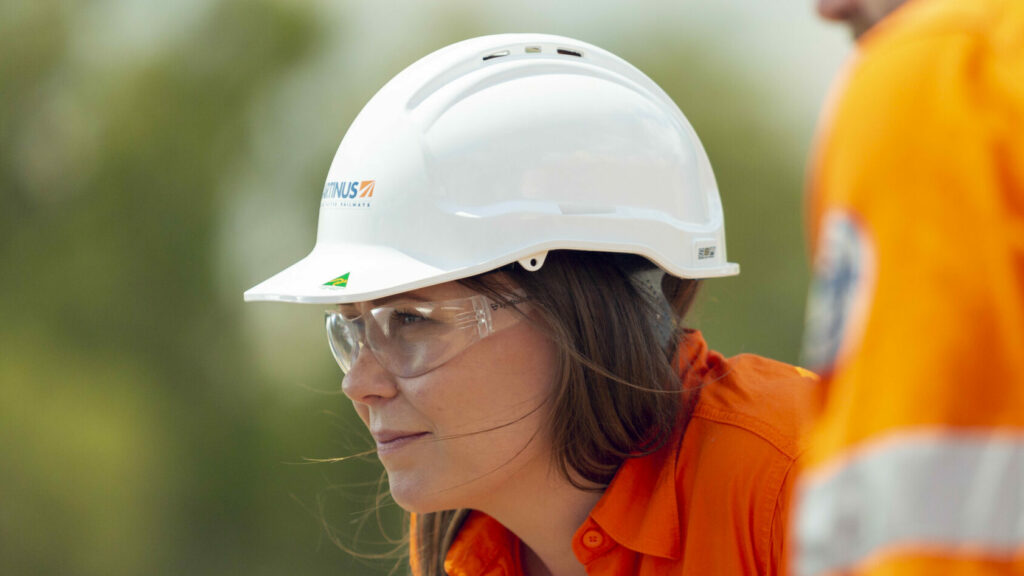 Find your career
Take our self assessment tool to find roles that are right for you.
A career full of variety
There are many ways to build a career in rail. Whether you've just left school or have years of experience in a different industry, the options are endless. If you don't have any experience, there are many rail organisations with great training programs and apprenticeships. Once you launch your career, it could take you anywhere. There are so many roles to explore and innovative projects to get involved in – all while building skills for life.
A vital and sustainable industry
Rail is the safest, most efficient form of land transport. It eases congestion on our roads and reduces emissions. It connects people safely and improves communities everywhere.
The rail industry is at the forefront of initiatives to make Australia and New Zealand more sustainable.
Rail has also been vital to the success of major industries such as agriculture, manufacturing, trade, and travel.
Build skills for life
There is a lifetime of professional challenges on offer in the rail industry.
Our talented people solve complex problems everyday as they adopt (and pioneer) technological innovations.
With a job in rail you will gain valuable skills that will advance your career and support you in life.
A progressive and inclusive culture
Our industry thrives on diverse perspectives and fresh ideas. Every year more women choose a career in rail to be part of building a more connected and sustainable Australia.
We welcome people from all walks of life and want to empower the next generation of rail leaders. Your creative ideas may lead to the next innovation in rail!
About the rail industry
The rail industry touches millions of lives in Australia and New Zealand every day. It helps people get to work, school and life events, and plays an essential role in connecting our cities and towns.
Australia operates some of the world's longest and heaviest freight trains in the world which connect businesses with their customers. Every year, trains move 1.2 billion passengers and 1.3 billion tonnes of freight. By 2030, demand for passenger rail is set to increase by 40 per cent and demand for freight rail is set to double.
Every year, there are over 36 million passenger journeys in New Zealand. And more than 18 million tonnes of freight travel on New Zealand's rail network.
Learn more about the rail industry.
Wednesday, 25 October 2023 at 6:00 pm AEDT
44 Market Street , Sydney NSW, 2000
Monday, 13 November 2023 at
International Convention Centre, Sydney
ARA marked National Skills Week at the University of Canberra on Wednesday, showcasing its Work in Rail campaign to students preparing for their careers after…